Location and map of Chongwenmen Hotel Beijing
Address: No.2 Chongwenmen West Street, Dongcheng District, Beijing

Chinese Address: 北京东城区崇文门西大街2号

Hotel Phone: 0086-10-65122211 Hotel Fax: 0086-10-65238487

• Downtown 1.75 km

Airport
• Beijing Nanyuan Airport 14.48 km
• Beijing Capital International Airport 30.22 km

Railway Station
• Beijing Railway Station 3.67 km
• Beijing West Railway Station 10.66 km

Metro Station
• Chongwenmen 0.18 km
• Ciqikou 0.94 km

Commercial Area
• Qianmen (Front Gate) and Chongwenmen Commercial Area 3.21 km

Place Of Interest
• Tian'anmen Square 2.55 km
• The Palace Museum 3.37 km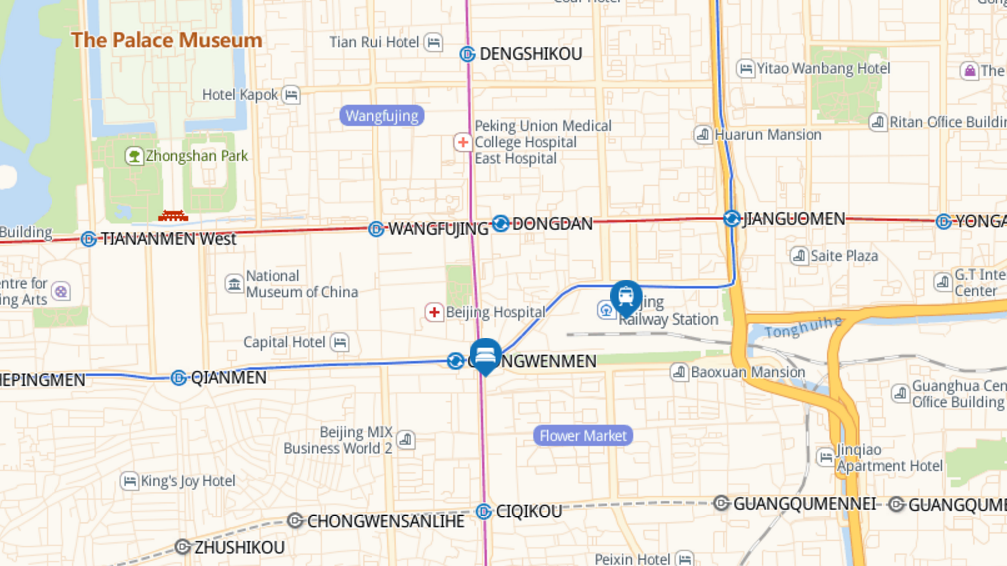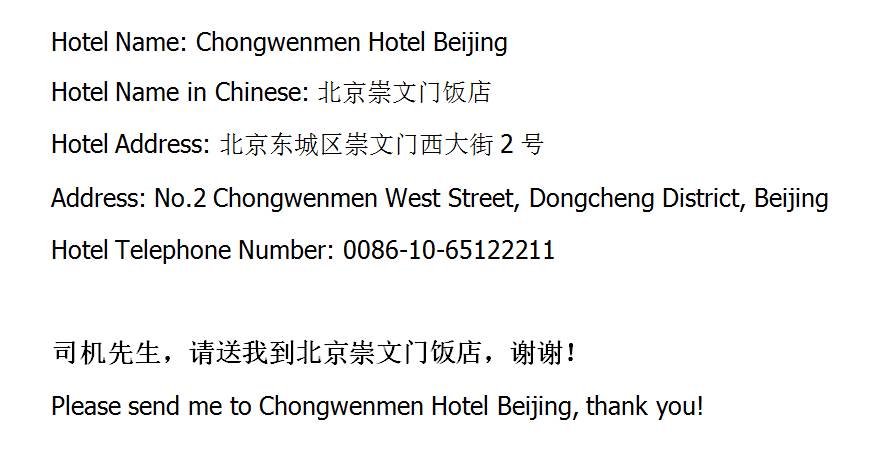 © Copyright © 1977-2017 WWW.CHONGWENMENHOTEL.COM. All Rights Reserved.




Chongwenmen Hotel Beijing
(北京崇文门饭店)

Hotel Phone: 0086-10-65122211
Hotel Fax: 0086-10-65238487

Address: No.2 Chongwenmen West Street, Dongcheng District, Beijing

Chinese Address:
北京东城区崇文门西大街2号

Postal Code: 100062



Book a room online


Just fill up a booking form


Enjoy the exclusive lowest rate


Registration and Credit card are NOT required for booking


Pay at the hotel reception upon check- in

Check the room rate !